What is you're dream place to be in the world?. How many times you've made plan and canceled it due to less budget or any other reason ,whats that place you want to be before you die?. All you need to know about the places and favorite tourist spots will be discussed in this post. So kept on reading for more interesting facts about fab destinations!. I have shortlisted some of my dream place that i wish to see some day. Starting off with new and most loved place by tourist;
DUBAI
With fancy resorts, outstanding museums and shopping malls and a luxury vibe Dubai is most loved for tourist all around the world. So exotic places to visit like Burj-ul-Khalifa(world's tallest building) grabs the most attention of tourist. Nighttime visits are particularly famous with photographers due to Dubai's famous city-lights panoramas. Do buy your Burj Khalifa "At the Top" Entrance Ticket in advance to avoid long line-ups, especially if you are planning to visit on a weekend. Dubai Mall is the city's premier mall that provides entry to the Burj Khalifa, as well as the Dubai Aquarium. There is also an ice-skating rink, gaming zone, and cinema complex if you're looking for entertainment options. The shopping and eating is countless, and there are nearly always special events such as live music and fashion shows within the mall. The most prominent of these are the annual Dubai Shopping Festival in January and February and the Dubai Summer Surprises Festival in July and August.
TURKEY
Turkey is a glaring destination that mount Asia and Europe. Its energetic culture, famous food, and vast history wow all who travel here, while its renowned landscapes-from the sun-soaked Mediterranean to the mighty mountains and high spots in themselves. The most prominent attractions in Turkey are Antalya , Topkapi Palace ,Cappadocia and Aya Sofya Museum (Hagia Sophia) eye catching sights. Turkey is rich in history, the ancient buildings,mosques and museums are one of its kind. If you're someone who has keen interest in history or loves to learn about the history about a country that this place is must visit for you. Not only in history but there is huge range of food is also served whether its roadside stall or a restaurant you'll get to eat variety of flavorsome food. The culture of Turkey combines a heavily diverse and set of elements that have been derived from the various cultures of the-Eastern Mediterranean West Asia and Central Asian region and Eastern European, and Caucasian traditions. Many of these traditions were initially brought together by the Ottoman Empire, a multi-ethnic and multi-religious state.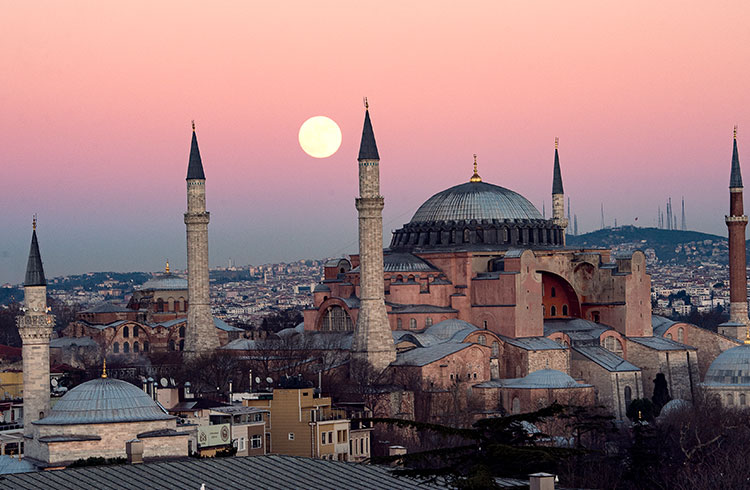 SINGAPORE
Singapore is sovereign island city-state in Southeast Asia, there is also a vibrant history and various ethnic quarters to discover, along with many family-friendly attractions and lovely public spaces that make visiting this slightly more fascinating city worthwhile. Singapore has an outstanding public transportation system that makes getting around conveniently. Once you've gotten a sense of the metro map, you'll face no problem roaming from one part of town to the next. English is spoken everywhere, and signs are in English as well. In fact, Singapore is one of the simply easy and most comfortable countries to steer in Southeast Asia.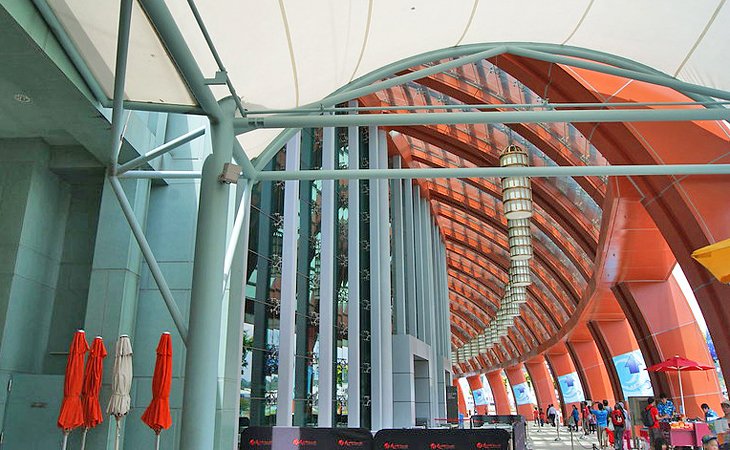 The Maritime Experiential Museum
The indoor-outdoor museum is located right on the water, and it's a great way to explore Singapore's maritime history through fun, interactive manifest Before you even enter the building, you'll be able to see several ships anchored here.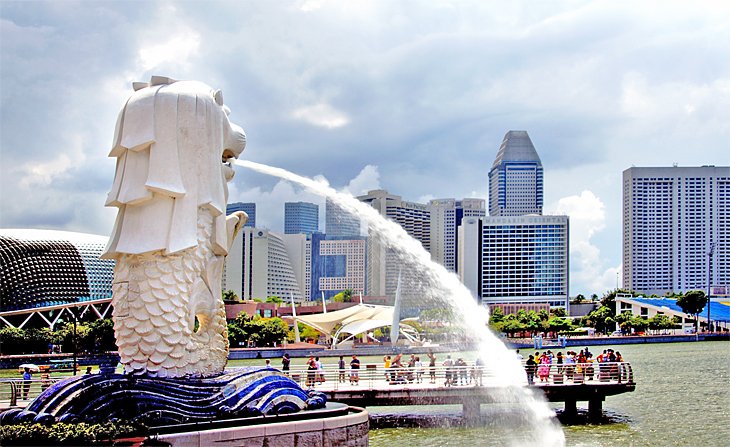 Merlion Park
Singapore's Merlion is just what it sounds like-the figure of a mythical creature which have the head of a lion and the body and tail of a fish. The Merlion represents the city's humble start as a fishing village gel with its traditional Malay name Singapura, "lion city."
CAPE TOWN (SOUTH AFRICA)
Cape Town is a port city on South Africa's southwest coast, you really can't overdo the case for visiting Cape Town. First, there's the in-your-face beauty of a rocky mountain range that drops precipitously into a shinning sea, its sides carpeted in greens and delicate floral. Then there's the pristine white beaches covered by – it must be said – a chilly Atlantic, their curves defined by giant granite boulders to bask on, and burbling mountain streams in spot forests. And no visit is complete without at least one full day exploring some of the surrounding vine-carpeted valleys, their rich territories breed not only award-winning wines but superb produce.
Clifton and Camps Bay Beaches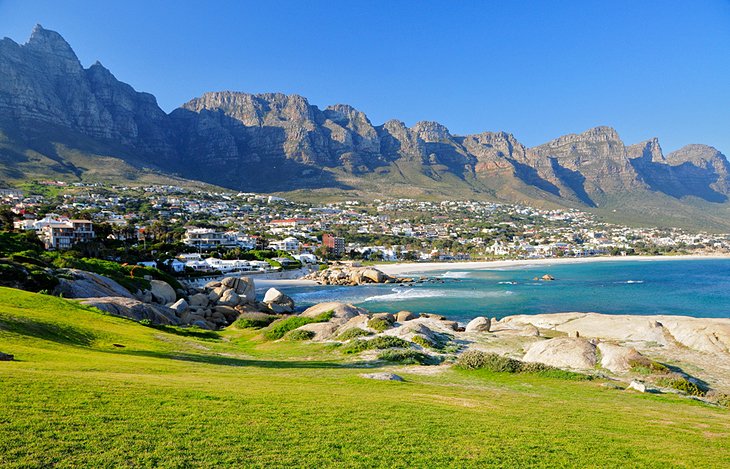 Six kilometers from the city center, the beaches of Camps Bay and Clifton tempt the polish, the bronzed, and the beautiful-as well as the big bucks. At Clifton, Cape Town's ST.Tropez some of the city's priciest real estate overlooks four glimmer white-sand beaches flanked by smooth granite boulders and washed by sparkling, but crisp, blue seas.
Camp's Bay and Clifton's Fourth Beach boast coveted Blue Flag status awarded for clean water, safety, and environmental management making them a great choice for families as well.
Table Mountain
About 1,087 meters south of the city center, flat-topped Table Mountain is the most photographed landmark in South Africa and a constant reminder that nature is queen in this stunning seaside city. Created from giant beds of sandstone and slate, the mountain forms the northern end of the Cape Peninsula and lies within Table Mountain National Park.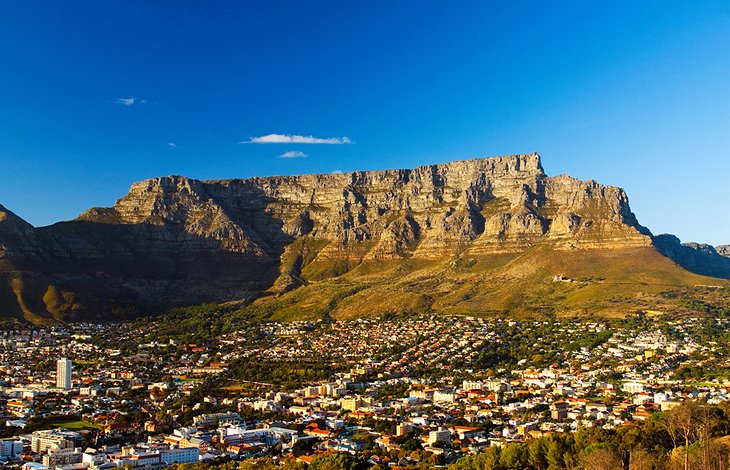 PARIS
Paris, France's capital, is a major European city and a global center for art, fashion, gastronomy and culture. Beyond such landmarks as the Eiffel Tower and the 12th-century, Gothic Notre-Dame cathedral, the city is famous for its cafe culture and designer boutiques along the Rue du Faubourg Saint-Honoré. Eiffel Tower the most loved in the world the biggest attraction in Paris people comes from different parts of the world just to visit this place grabs most of the attention and why not we all want to see Eiffel Tower once in our lives don't we?.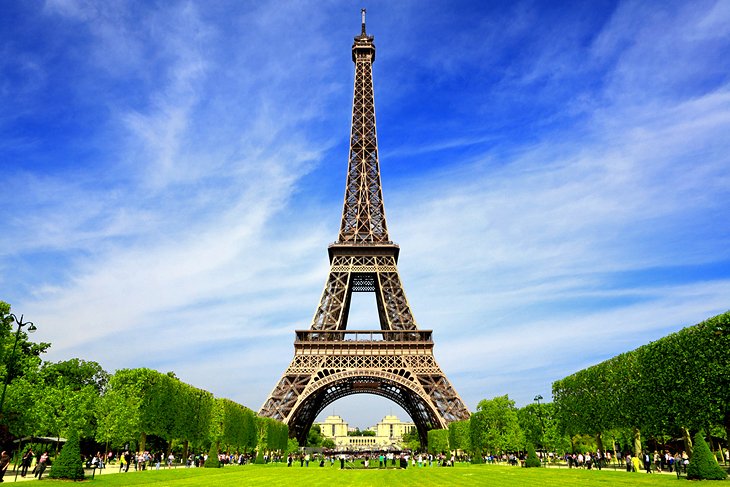 Mussée du Louvre
A sumptuous palace that was once the home of France's Kings, the Louvre is the most highlighted of Visitors enter the museum in the courtyard of the palace at the glass pyramid (designed by Ieoh Ming Pei in 1917). The Louvre Museum possesses more than 30,000 artworks (many considered masterpieces)—from antiquities to European paintings of the 15th to 19th centuries.
It is not possible to see it all in one visit, but tourists can focus on a particular gallery, such as classical sculpture, Italian Renaissance art, or 17th-century French paintings, or take a self-guided tour to see the Louvre Museum's highlights.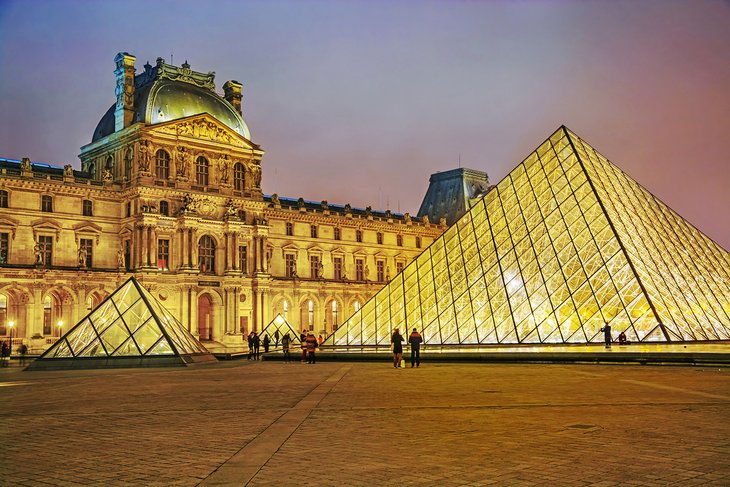 I have wish-listed some of my favorite places to be someday, tell me about yours do share you're feedback!.