"Culture Opens The Sense Of Beauty."

Ralph Waldo Emerson
Love to explore cultural heritage of different countries? Pakistan historical sites are one of a kind! The beautiful and captivating architecture is a delight for those who appreciate art.What you got to see in historical sites of Pakistan is uniqueness of it's own culture.Culture of Pakistan is rich in diversity,color and communities.Pakistan cultural heritage includes tombs,mosques,forts,shrines,buildings and residencies.
Badshahi Mosque-Lahore
Built by Mughal Emperor,Aurangzeb in 1673 Badshahi Mosque is sitiuated in the heart of city Lahore,Pakistan. Badshahi Mosque is on of the oldest historical sites of Pakistan.Just like the character of its founder, the mosque is bold, vast and majestic in its expression. Badshahi Mosque was the largest mosque in the world for a long time. Beautiful exterior is decorated with stone carving as well as marble inlay on red sandstone, specially of loti form motifs in bold relief. The embellishment has Indo-Greek, Central Asian and Indian architectural influence both in technique and motifs.The cultural heritage in Pakistan is always appreciated and retained.
The inside look of Badshahi Mosque is incredibly beautiful,and captures attention of many tourist! Badshahi Mosque is one of the most eye-captivating architectural sites of Pakistan.
Baltit Fort- Hunza Valley
Pakistan historical sites are absolutely eye-catching,the architectural sites of Pakistan is the biggest attraction for tourist from around the globe.The diversity of culture in Pakistan is what make it diversified.People coming to capture such culture and architectural sites is boosting tourism in Pakistan.The ancient parts of Baltit Fort date from the 13th century. Over the years more houses and towers were added, and it was fortified.In the 90's Baltit Fort's renovation worked out,several rooms have exhibits of clothing and old photos, plus utensils and furnishings donated by local people. Visitors get a half-hour tour with a knowledgeable local guide (you cannot go in without one), and interested persons can use the library too.
Beautiful Baltit Fort after renovation was opened for visitors and this cultural heritage in Pakistan is one of the biggest attraction for locals as well as foreigners. Want to know more about Baltit Fort? check out the 5 facts about Baltit Fort and get to know this place better before you visit.
Deosai National Park-Gilgit Baldistan
You can guess easily by the place,this place is only open for visitors in summers.Situated in Skardu ,the name itself meant as "summer place". Deosai National Park is a home to many wild life animal in which most common is Himalayan Brown Bear and to protect wild life the government has declared Deosai as a national park. There is much you can do well there are quite interesting things like fishing,night camps with some amazing night views under the starry night,steamy lakes and meadows are treat to see.But you can only visit few areas as brown bears is area of concern for the authorities.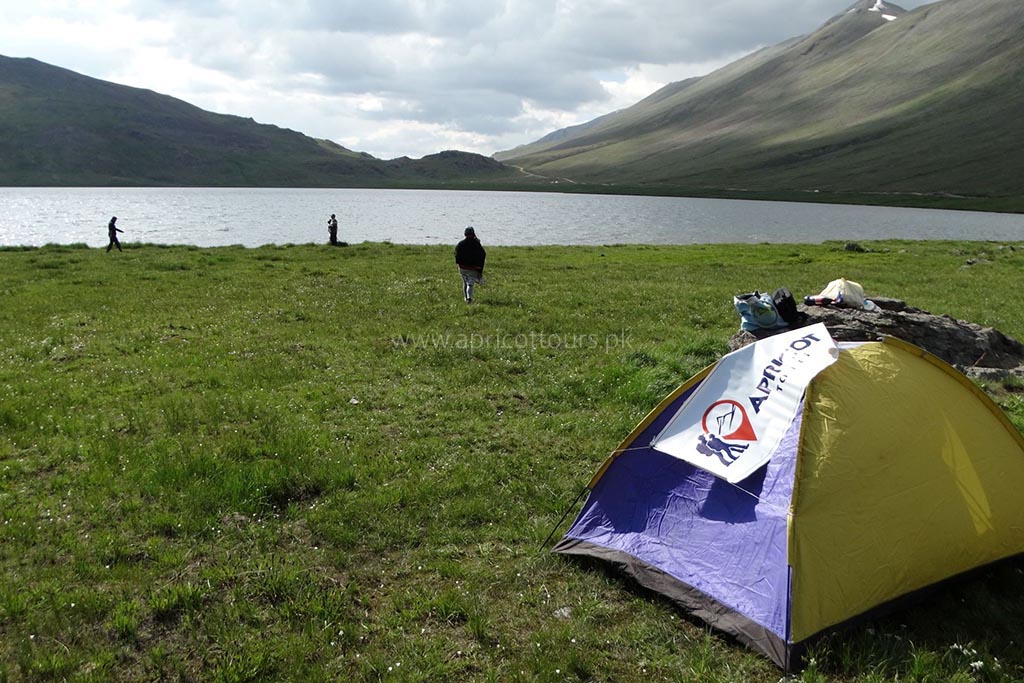 Deosai National Park is the 2nd highest plateau in the world.If you are who is wild life photographer or wild life lover this place is must visit then! you get to see Markhore(national animal of Pakistan),sparrow hawk, golden eagle, red fox and many more! So grab some exciting offer to Skardu today!
There is lot to add to the cultural heritage in Pakistan and how the architectural sites in Pakistan are being such sight for foreigners as well as locals who love to explore places they have never seen before! Get some amazing travel packages for yourself today