Anybody up for Snow-fighting? fun ain't it? well i have got something more interesting things to do for you all! The all time favorite snow sports festival took place in Chitral Valley. The three day Snow Sports festival concluded in third week of February 2020, in the heart Madaklasht Valley of Chitral. Prince Hasamul Mulk, the president of Hindukush Snow Sports Club Chitral (HSSC), the event introduced to boost tourism in Pakistan.The Snow Sports festival includes traditional as well as contemporary winter games.The idea is to engage people coming together from different communities both locals and foreigners took part in the festival!, snow sports games included skiing, snowboarding, ice skating, traditional games and Chitrali music.The Hindukush is an 800 kilometre-long mountain range that stretches through Afghanistan, from its centre to northern Pakistan and into Tajikistan. It forms the western section of the Hindukush Himalayan Region and is the westernmost extension of the Pamir Mountains, the Karakoram and the Himalayas.
Chitral Valley!
Chitral, with its borders reaching as far as Badakhshan and Bashqal in the north-west and Kunar Valley in the south (these areas are now part of.In addition, the state extended to Sherqilla on its north- eastern front and which lies in Gilgit today. Chitral is rich in culture too, with historical links with central Asia and Europe. The Chitrali people call the land of Chitral "Kho" and their language is Khowar.
Tirich Mir can be viewed from a higher place of Chitral Town (Like roof top of the hotel where you stay) in a clear weather. This mountain is also highest in the world apart from Himalaya and Karakoram ranges. The beauty of Chitral can also be witnessed beautiful Governor Cottage that can be viewed from Tirich Mir too. Pakistan is not only blessed with scenic sites but also rich in culture,food and other industries you wished to explore!
Happening of Snow Sports Festival
The colorful Snow Sports festival started with a lot of activities with scenic views in Madaklasht Valley of Chitral. So what sports to play? skiing with wooden planks and ice-skating  snowman making competitions were held during the festival too that was included in the three-day gala, attracting trained players from Swat and other hilly areas. What's new sculpting, snow-boarding and trekking were also there to attract the participants.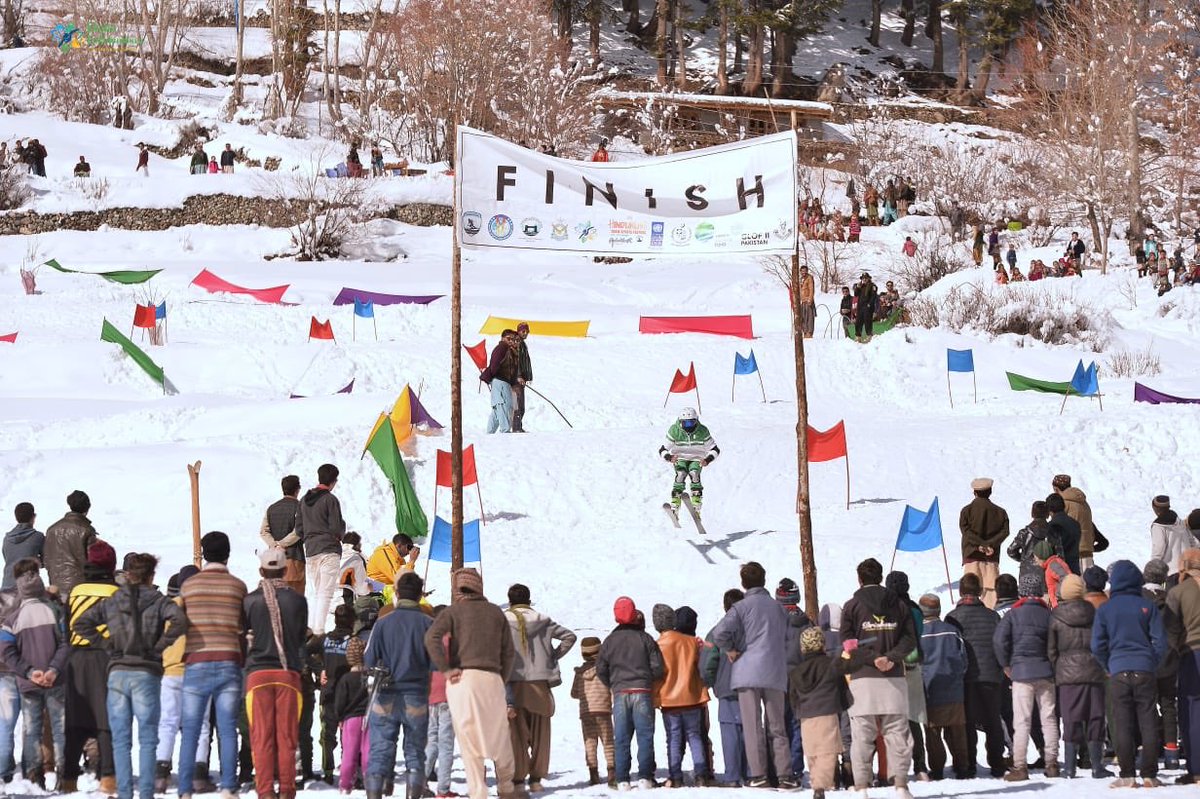 In Snow Sports Festival there was traditional foods, barbeque, night music and workshops on the topics of climate change and eco-tourism to raise awareness about the ever-rising environmental pollution.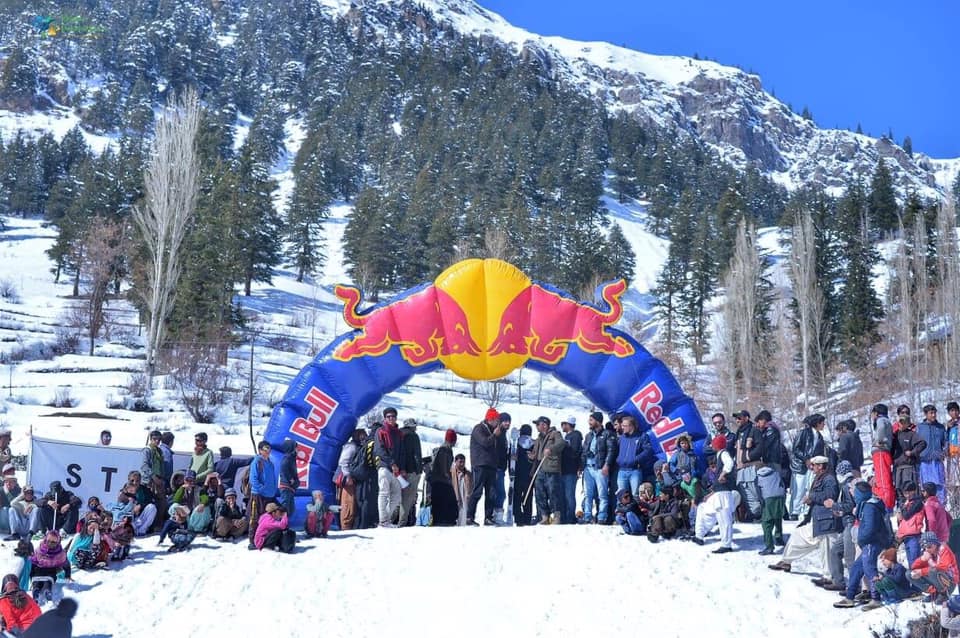 Pakistan has become the new tourist spot for everyone, authorities and government made sure everything was on top notch and foreigners felt at home and safe while travelling around the country.
Organized by Hindu Kush Snow Sports Club with the financial assistance of Tourism Corporation Khyber Pakhtunkhwa, GLOF-II Project, UNDP and ministry of climate change, the snow sports gala was said to be the first of its kind in Chitral. Trip to Chitral to observe the panoramic views of the city!